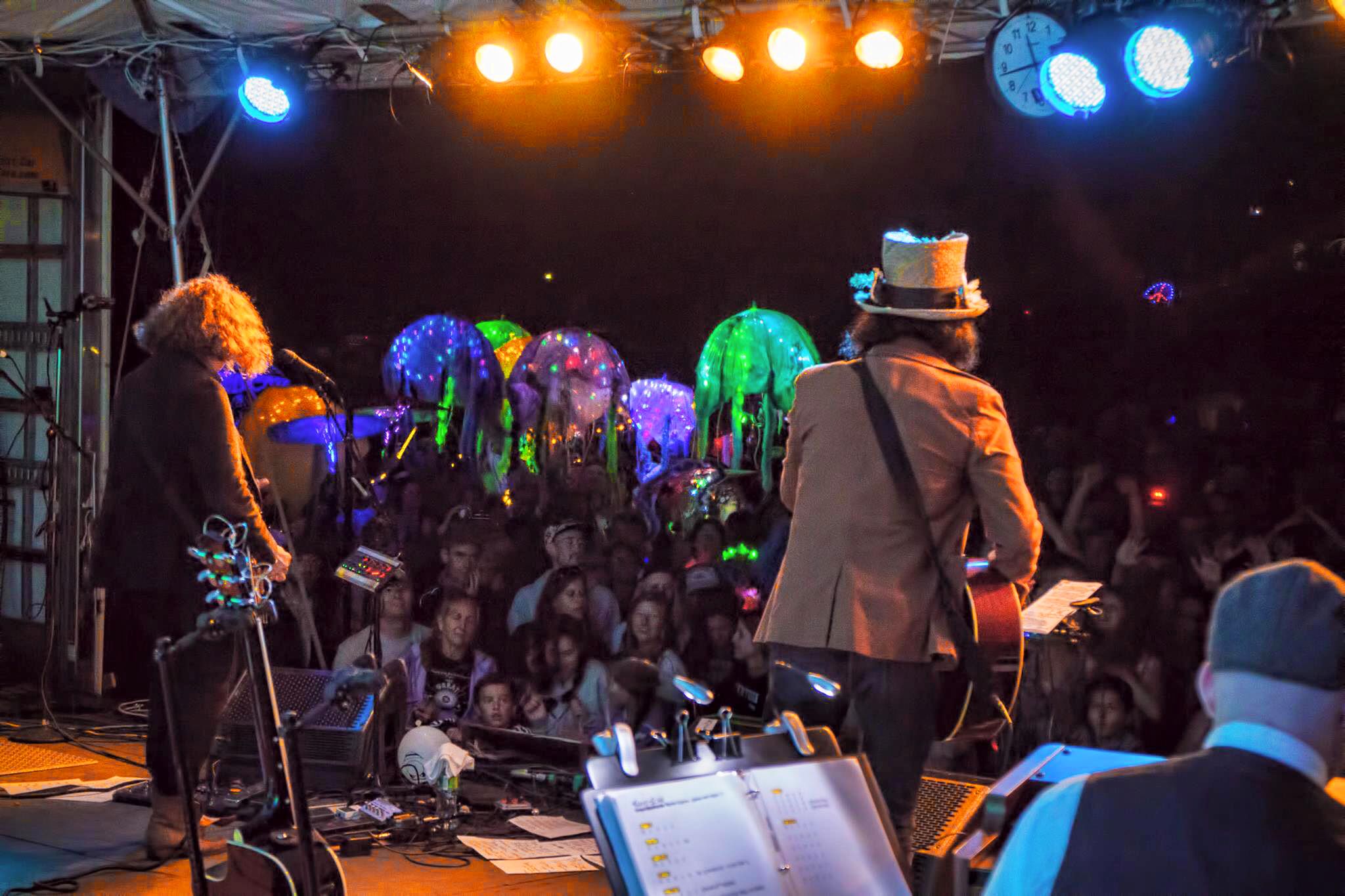 It's festival season - who knew it would be a chance to attend shows from the comfort of your own home! No mudslides, bugs, traffic, sunburn - just a really chill Falcon Ridge Folk 2020 VIRTUAL Festival this weekend! This is exciting news for those of you who have never attended - a chance to see what this special festival is all about. Four days of streaming sets from forty-one artists. The team putting this together are creating a 'curated with love' experience for viewers. The festival community, culture, vibe and tradition is being presented to you in a way you could never usually see, with messages from longtime vendors, campers, former artists, and iconic festival personalities such as "the ICCCCCE man!" 
🎪Full Schedule and Line-up can be found HERE. 🎪 
You can see us appear in three performances: 
Friday Dance Tent set, the Saturday Main Stage, and for the first time the Family stage. The Dance Tent and Main Stage sets will include some fantasic archival footage from 2013 and 2018. 
The Family Stage is where 'Slambovian Storybook Theater' makes its debut with Joziah performing songs from two musicals he wrote. Aesop's Fables - The Musical and Fat Horse & Slim were produced/performed for Broadway's Circle In The Square Theater in New York City. 
📺Official Broadcast: 
1:30 to 4:30 starting on Thursday, July 30 - Sunday August 2 
with additional livestreams in the evenings. 
View Festival Here: 
The broadcasts are free to access and will be archived for replay. The festival will be collecting donations via Paypal and Venmo to help pay the artists.* 
*The Slambovians will be donating a portion of earnings from this festival to The Towne Crier, our hometown venue. Owner Phil Ciganer has been a major supporter of the band from the beginning and was instrumental in getting us booked at Falcon Ridge years ago. The Towne Crier, like many small venues, is seeing some tough times right now, let's support Phil and the festival with this performance!
Donate at:
or
or from the Venmo app: @FalconRidgeFolks