NEWS & TOUR DATES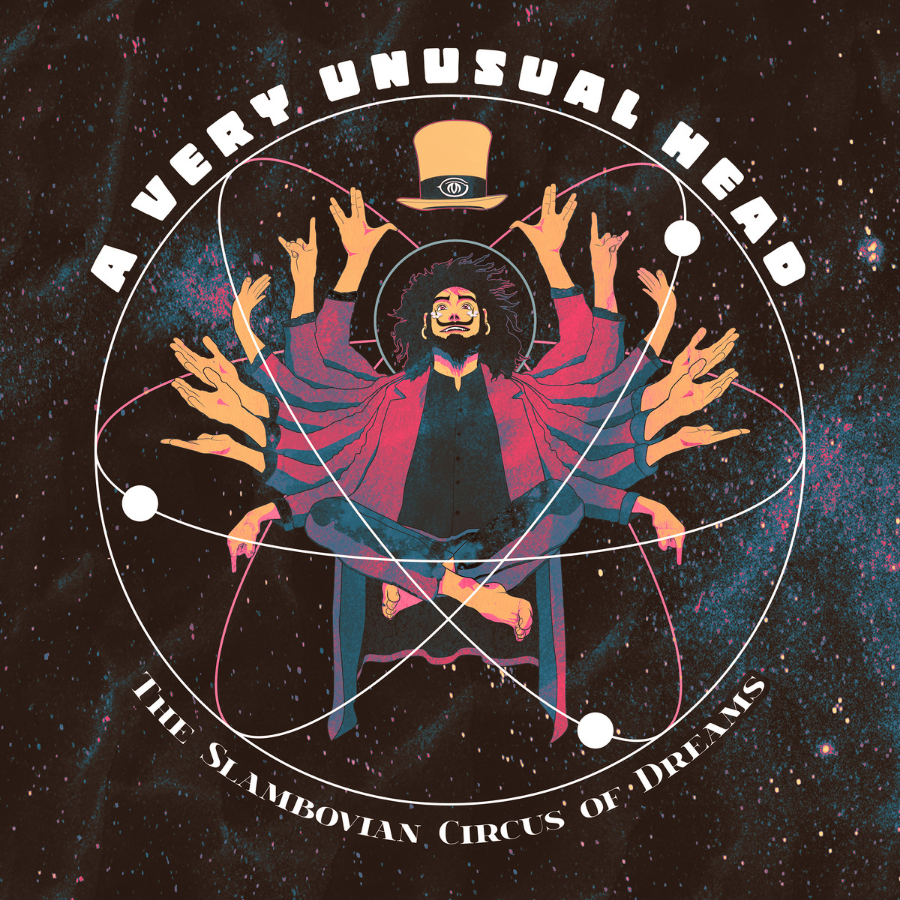 "A Very Unusual Head" Now Available - UK Tour 2022 - Talking Elephant Records
"ONE OF THE BEST ALBUMS OF 2022" - Malcomb Holmes, Talking Elephant Records

The Slambovian Circus of Dreams' long-awaited  album, A Very Unusual Head was released in January of 2022. To make it available at shows and online in the UK during the upcoming August tour, we signed a licensing deal with the cool, very eclectic Talking Elephant Records for a UK/EU release.  Hearing the album for the first time, Talking Elephant Records owner Malcomb Holmes said, "Bloody Hell what an album it is and I would love to be involved in some way". The band couldn't resist his enthusiastic offer, so thanks to Talking Elephant Records for supporting the 2022 UK Tour and welcome to Slambovia!
UK TOUR 2022
SUN  Aug 7   Wickham Festival • Wickham
MON Aug 8  Fox & Firkin • London
WED Aug 10  Trading Boundaries • Uckfield
FRI   Aug 12  Fairport's Cropredy Convention • Banbury
SUN  Aug 14  Hare 'n Hounds • Birmingham 
TUE  Aug 16 Cubley Hall • Penistone 
WED Aug 17 The Crescent • York
THU Aug 18 Black Dyke Mills • Bradford 
FRI   Aug Manchester Rugby Club • Cheshire
SAT  Aug 20 The Stables • Milton Keynes
SUN  Aug 21  Colchester Arts Centre • Colchester
________________________________________________
Long anticipated, A Very Unusual Head is an amazing collection of songs. Recorded over the last 4 years in 5 studios and 2 countries, the album is a real Slambovian tribal project with contributions from many friends and a few 'special guests'! Paying tribute to the  great 'outside the box' minds of science - "Force of Nature (Stephen Hawking's Lament)" and the arts - "Solve It All Dāli".  Lead singer/songwriter Longo also challenges accepted philosophy/theologies that have led humanity to its current state with the Python-esque song "Brilliantly Dumb", featuring an ethereal vocal performance by Dar Williams. The album's humour waylays any 'doom and gloom' with a confidence that though humanity seems to have strayed a bit from the path, we can find it again if we only "Step Outta Time" and "Look Around"!
The Band appreciates all the support of fans and friends who helped make it possible.
This 14-track album was a real labor of love by so many. Sharkey McEwen pulled it all together at the end and really 'mixed up the majick' creating a stellar audio experience for the amazing songs to shine in.
VISIT: The Slambovian Mercantile
Official  Merchandise available at our BANDCAMP store.