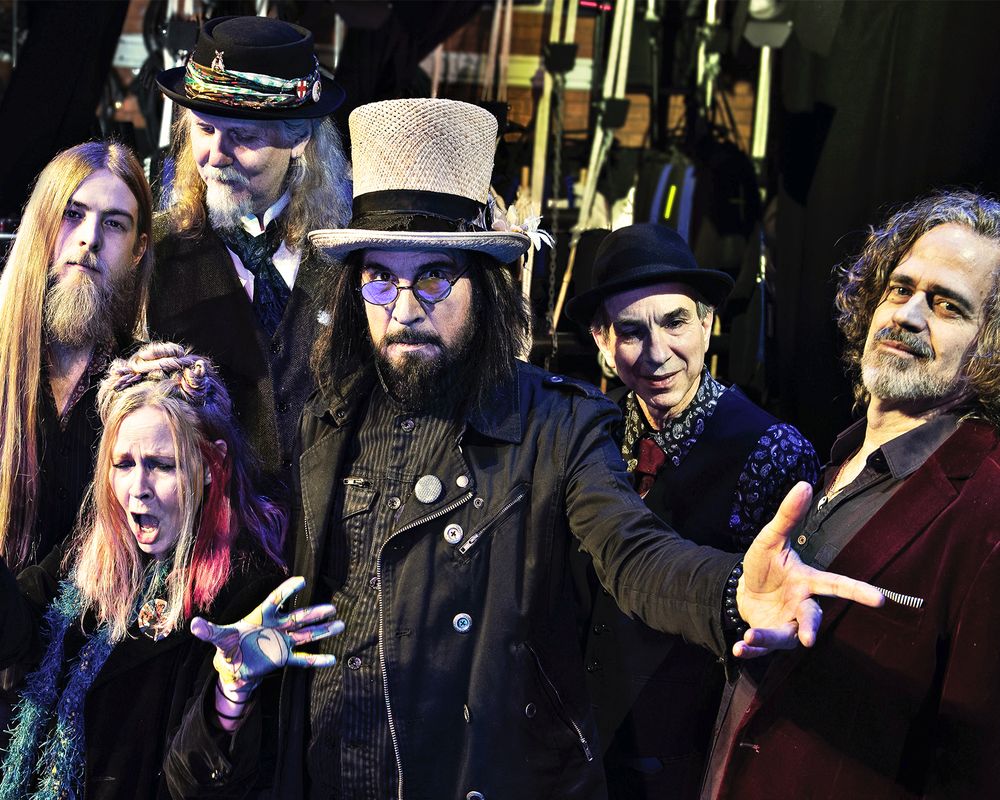 The Band
"They have an air of both Floyd and maybe Bowie at times atop their folkcountry roots (note, not fauxcountry) – but it's done with a warmth and comfort of a mystical Nebraska or poetic Crazy Horse." – Sleazegrinder, UK
A rootsy rockin' psychedelica, the Slambovian Circus of Dreams have been expanding the borders of the Americana genre with their fantastic stories and performance since the late 90's in Sleepy Hollow, New York.  The band's music is equal parts Washington Irving, Woodstock and British Invasion with "the entire root system of Rock Family Trees embedded in Longo's voice."- The Big Issue, Scotland, U.K.
Touring the US from February of 2022 in support of "A Very Unusual Head", the band has a full schedule touring here and in the UK headlining the Wickham Festival, Fairport's Cropredy Festival, and more. Their connection with audiences at shows taps into a greater human-ness and captivates. Elements of Dylan, Bowie, Incredible String Band, Syd Barrett and The Waterboys flavor the musical mix (Waterboys co-founder Anthony Thistlethwaite is on the band's new album).
"Soothing and bewitching as a snake oil tonic", the voice of Joziah Longo is center ring… Longo is joined onstage by bandmates Tink Lloyd (accordion, cello, mandolin, flute) and the guitar-slinging skills of Sharkey McEwen. The Slambovians create a show that is constantly evolving "with a little help from their friends". Current touring rhythm section includes RJ McCarty (bass, keys, sax), Bob Torsello (bass), and Matthew Abourezk (drums).
"They take the stage by storm!" – NY Times
"Simply one of the finest American bands" –  All Music Guide
"More than a concert, an encounter..." – Levitt Concert Series, NY
"9 out of 10 - Love at first spin!" – Americana UK
"Longo is an awesome songwriter" – Garth Hudson, The Band
"The best band since The Beatles" – Jim Pons, John Lennon / Plastic Ono Band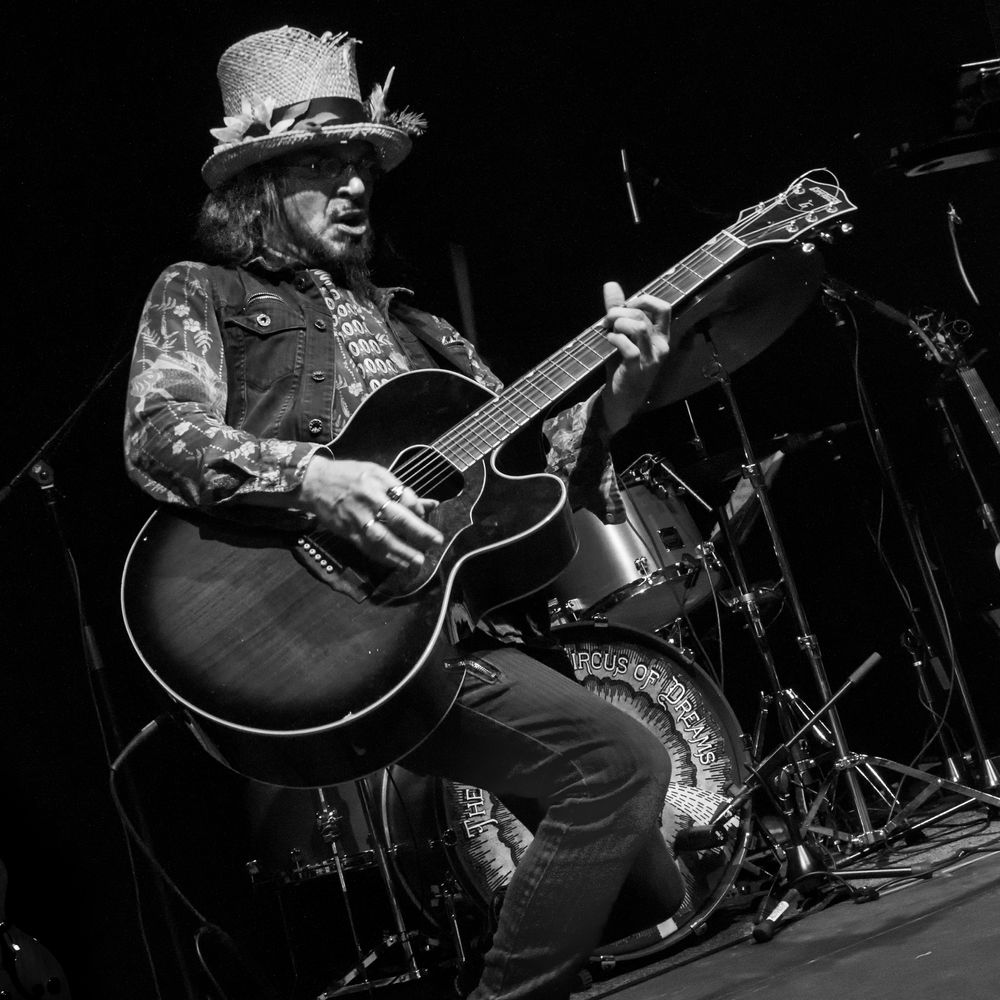 JOZIAH LONGO
Lead vocals/songwriter/guitar/harmonica
Born in Philadelphia, grew up playing traditional country, folk and mummers music with his father. Performing professionally from the age of 13 doing Dylan covers, he moved to New York to pursue his muse. Playing venues ranging from CBGB's to Carnegie Hall as a headline performer, Joziah was also the first American songwriter invited to perform in mainland China in the early 90's, signaling the end of a decade-long ban on Western music. In 2010 - 2012 Longo worked with Broadway's Circle in The Square Theater in New York City. Joziah wrote the music for 2 original productions, directed by the legendary Theodore Mann.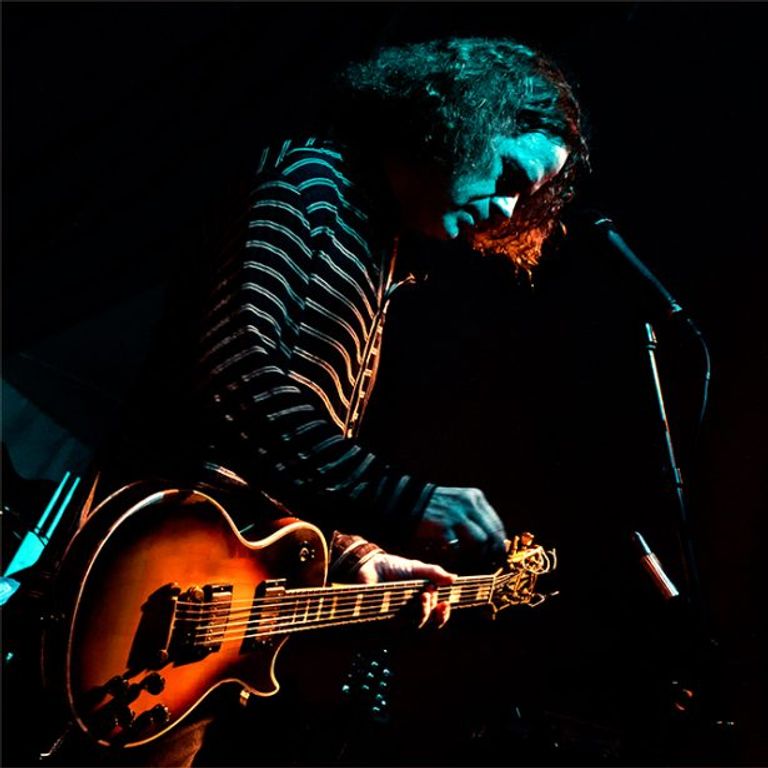 SHARKEY McEWEN
Guitars, mandolin, backing vocals
A longtime musical partner of Joziah, Sharkey has Louisiana roots but grew up in L.A. where he cut his teeth as a player on Sunset Strip before coming to New York in the early 90's. His inventive, fluid playing compliments Joziah's songs, never upstaging the story. He is has been the band's main engineer and co-producer with Joziah since their first album.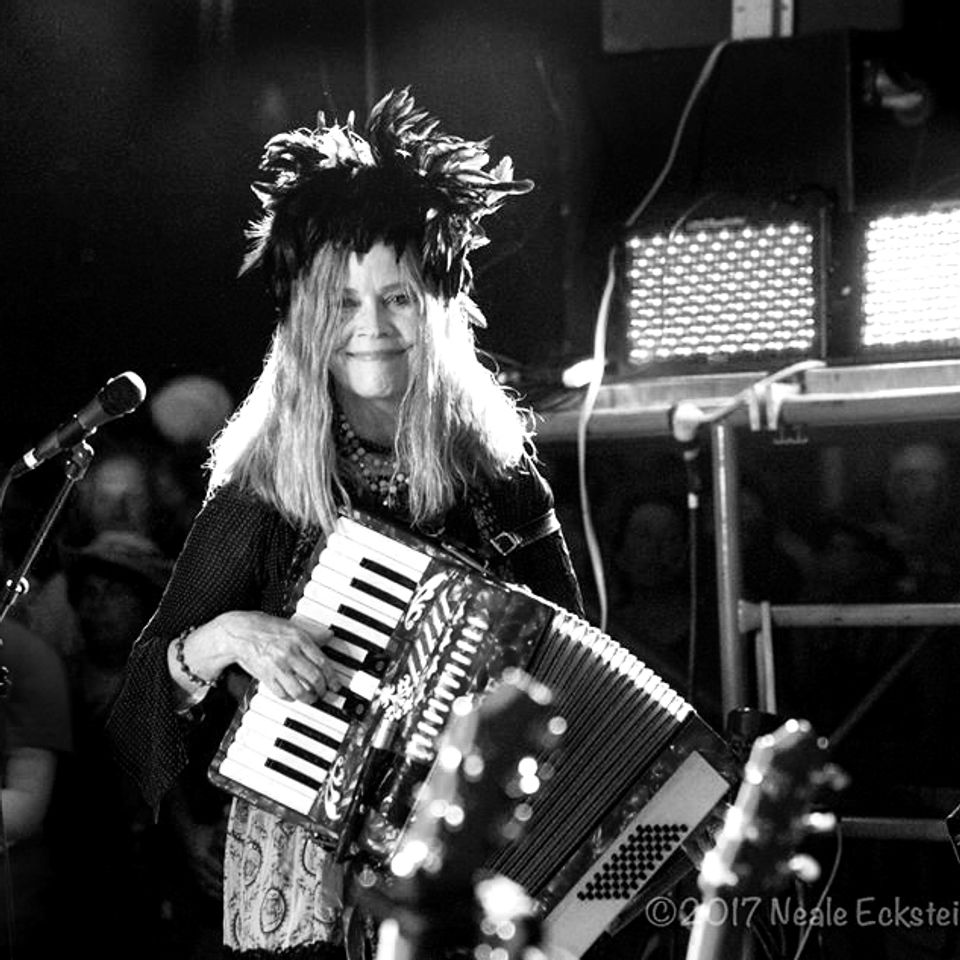 TINK LLOYD
Multi-instrumentalist
Multi-instrumentalist Tink Lloyd (accordion, cello, flute, theremin) comes from a long line of feisty Irish musicians which brings a spark to the band's music as well as performance. She considers herself a musical 'stylist', dressing the songs as needed, with an ever growing pile of instruments on her side of the stage… Tink has worked with Joziah since meeting in the 1980's.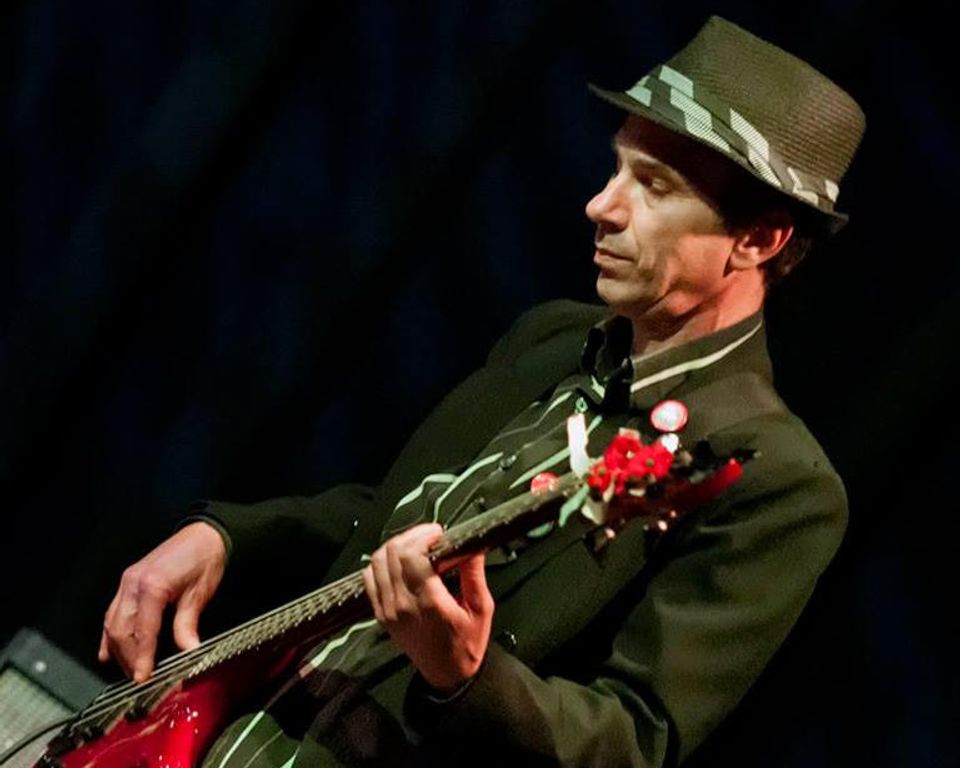 BOB TORSELLO
Bass
Bob Torsello is a founding member of the critically acclaimed garage-pop band Shrubs and the ground breaking spoken-word group Janet Hamill and Moving Star.  He has performed and recorded with Rock n Roll Hall of Famer Patti Smith, jazz legend David Amram , Glenn Mercer of The Feelies, and rock guitarist and historian Lenny Kaye.
Bob ran away with the Circus in 2013.
Bob is an official #Spectorbass Artist. https://www.facebook.com/OfficialSpector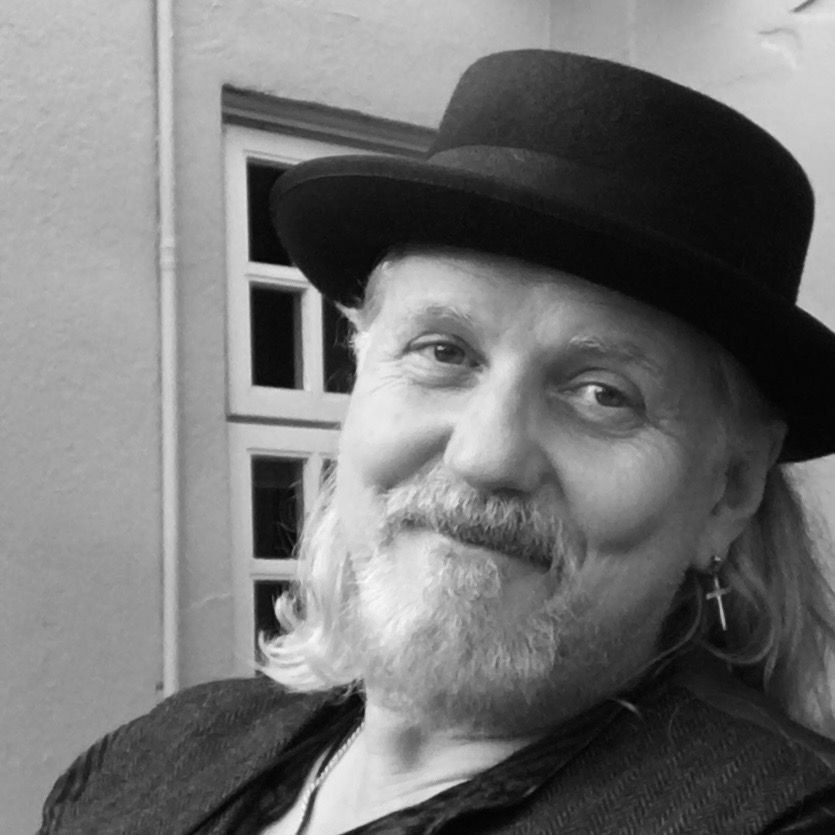 Matthew Abourezk
Drums
Matthew Abourezk has played drums professionally for over thirty years, most notably with the alternative rock band Thin White Rope. As the first American band to tour the USSR, Thin White Rope toured extensively in the US and Europe and produced three music videos that were featured on VH1 and MTV. Reviewed multiple times in People Magazine, Rolling Stone, and Melody Maker, the latter named Matthew "one of the best about." Matthew has opened for Pearl Jam, Nirvana, Stevie Ray Vaughan, and more. He has worked as a session drummer at Warner Brothers Amigo Studios in LA and as a drum instructor. He appears on four Thin White Rope studio albums.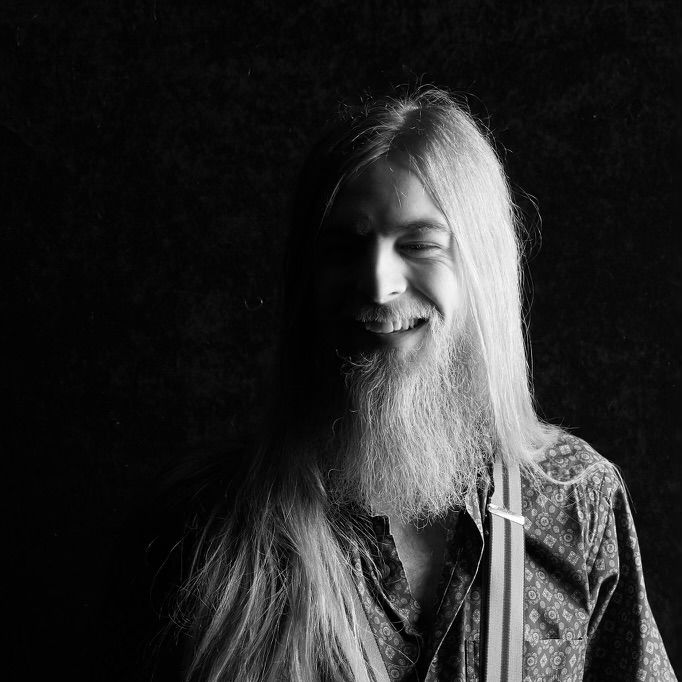 RJ McCarty
Bass, keyboards, sax, banjo, backing vocals
Music runs deep in RJ McCarty's blood. He is a seasoned multi-instrumentalist and a veteran of performing. With early roots in theater, his love of music has bloomed beautifully out of control since he left his home in New Orleans to hitchhike across America with his banjo in 2017. His intuitive and nuanced style of playing brings the band's intricate and layered songs to life. Nowadays, you can find him playing with multiple different ensembles throughout New England and building handcrafted stringed instruments.