From the Towne Crier stage straight to your Living Room! 
Tickets are on sale now for 'A Very Slambovian Christmas.' We will be filming our much-loved Christmas show in advanced and will be airing the broadcast on December 18th at 8:30 PM EST. This will be a full-band production of our entire Christmas show. 
If you've never seen our Christmas show, now is your chance. Expect Christmas songs "with a Slambovian "twist" and rockin' original seasonal tunes for a fun 'outside the box' holiday show. 
The Slambovian Circus of Dreams 'Very Slambovian Christmas' show is guaranteed to 'flip your switch' and spark the holiday 
spirit!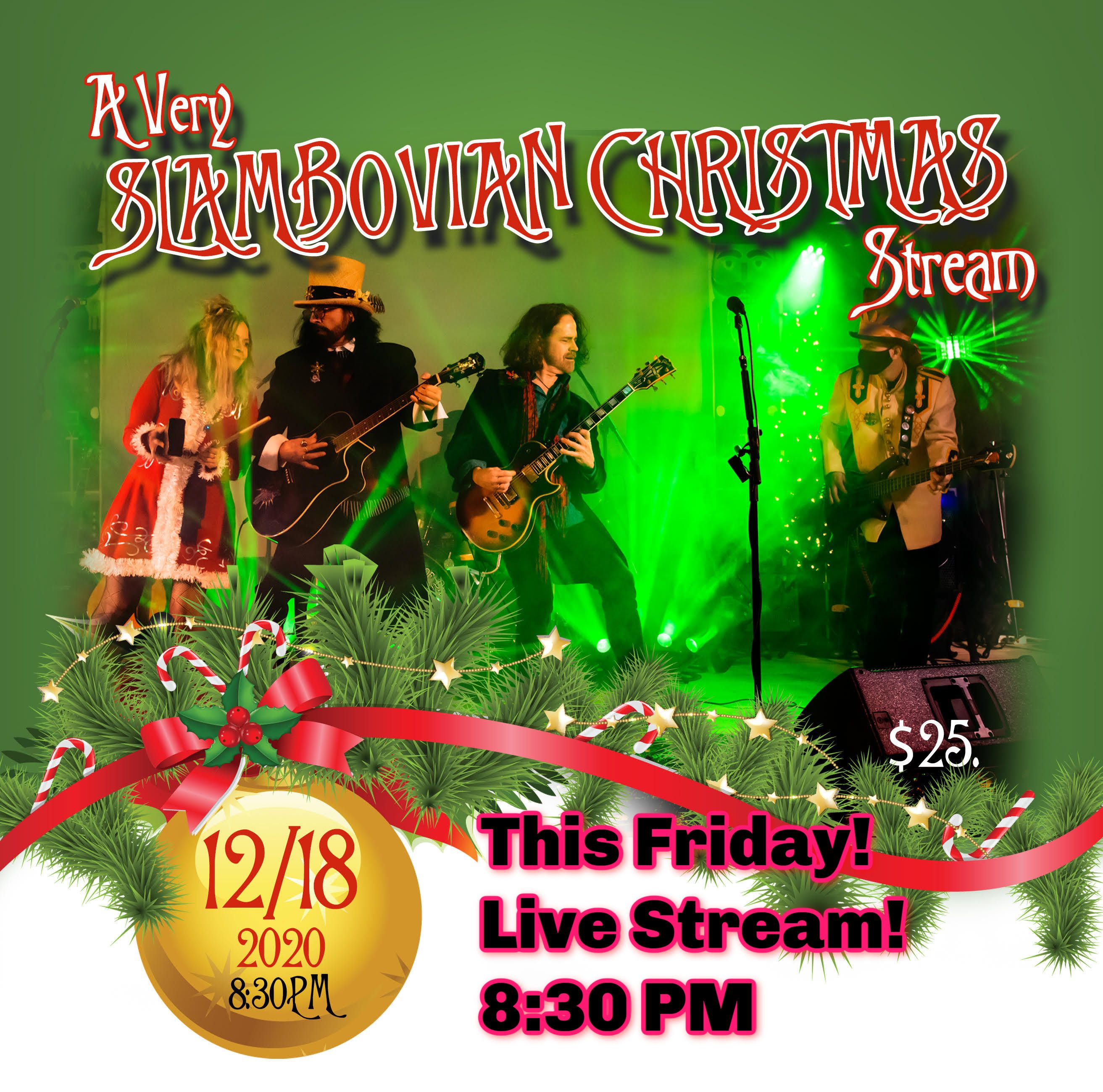 TICKET LINK: Buy Tickets Here
LISTEN TO 'EVERY LITTLE LIGHT' - HOLIDAY SINGLE ON SPOTIFY: Every Little Light